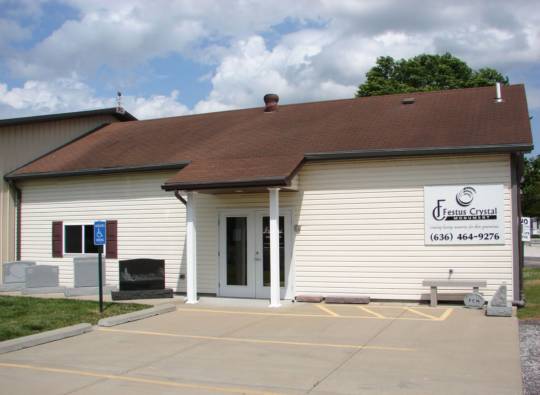 Welcome to
Festus Crystal Monument
Serving all of the Jefferson, St. Louis and surrounding counties
Compassion & Value
We are a small company focused on providing the highest overall value for our customers. Our friendly and knowledgeable staff will help to answer all of your questions and provide the guidance to assist you during the process of choosing and purchasing our products. Whether you're looking for a memorial for a loved one or landscaping signage, we can certainly assist you. There are endless designs to customize and personalize your memorial or signage. All of our monuments come with our signature Forever Foundation which we feel is second to none. At Festus Crystal Monument we are compassionate and able to help you through a very difficult time. There's a reason why so many funeral homes and cemeteries exclusively recommend us.
Stop in anytime to visit our large outdoor display areas. The outdoor display is a great way to see how your loved ones memorial will look in the cemetery. Many more custom memorials are available. Let us customize your memorial to fit your needs.
More Info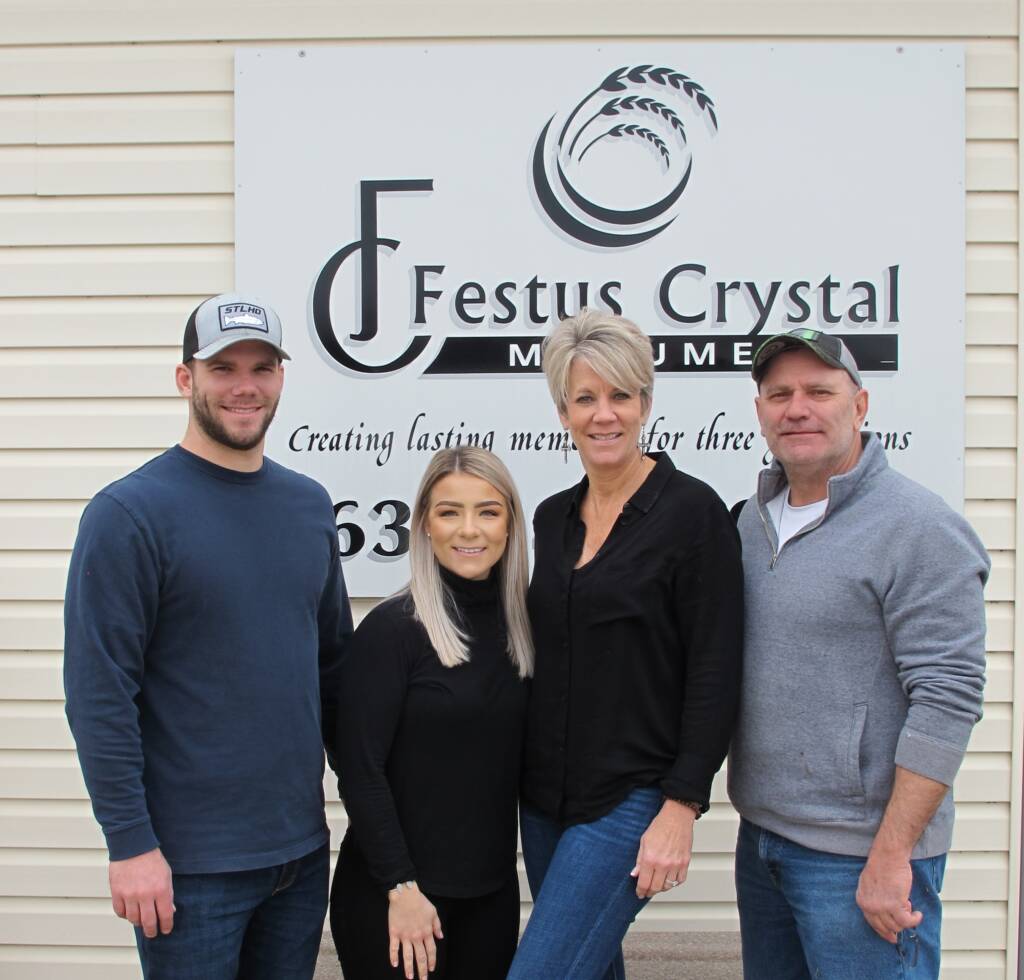 What Our Families Say
Thank you very much. It (the monument) was perfect. It made a few of us have tears but it also brought the family closer.
We'd like to extend our gratitude to your staff. They were most sympathetic and helpful. And we appreciate all kind efforts…"Thank you. God bless you all!"
You have touched a place in our hearts! No words can describe how we all felt knowing the stone arrived on Mom's birthday. With a heartfelt thanks for all your hard work and dedication! The stone looks beautiful.
YOUR CHOICES
To avoid confusion, you should know that "Memorial" is the general term used for all types of stones and plaques that mark a grave site. "Markers" and "Monuments" are specific types of memorials.
In the process of selecting a memorial, you will have 5 basic choices to make and each will affect the final price:
Finish
There are three types of finishes commonly used on memorials. These are rocked, steeled or polished. You may use any of these or combine them for use on your memorial. A rocked finish is a natural, rough finish usually used on the edges or back of the memorial. A steeled finish is a smooth, non-shiny finnish used on a memorial. A polished finish is a smooth, shiny finish and is the most commonly used on the front and back of the memorial.
Size
Several factors come into play when determining what size you want your memorial to be. Certain cemeteries have size restrictions – minimum and maximum sizes – so we will be happy to help you with that if you are unsure. Other things to consider are the carvings and lettering you want on your memorial as well as your price range. The larger the memorial, the more it will cost.
Style
There are four types of granite memorials:  grass marker, bevel marker, slant marker and upright monument.
Design
Your design includes lettering, borders and carvings/etchings. Before choosing a design, you should consider how much lettering you are going to add to your memorial. Carvings can either be sandblasted into the granite or they can be etched on black granite. Either way, your options are endless so carefully think about what you would like to have before making your final decision.
Color
Georgia gray/blue granite is the most popular granite color and the least expensive, however, we have many colors of granite for you to choose from.
If you have questions or would like to discuss your options further, please call us for an appointment at (636) 464-9276 or stop by, walk-ins are always welcome.